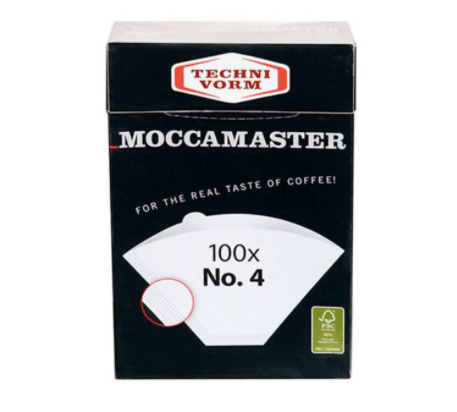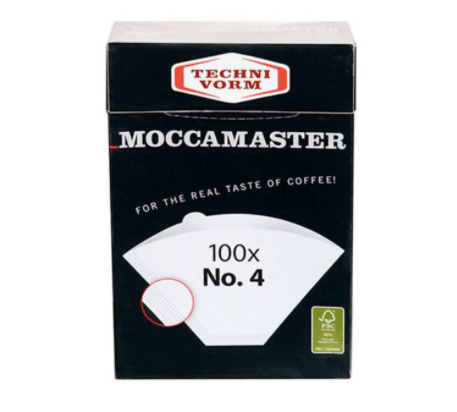 100 filtres papier N°4 pour cafetières Moccamaster
Filtres papier pour les machines Moccamaster de la gamme Select.  Ces filtres ne sont pas compatibles avec la gamme Cup one.  Aucun produit chimique a été utilise dans ces filtres pour garder les propriétés du café et la santé de nos consommateurs.  Fabriqués aux Pays-Bas.
Pourquoi choisir Escocafé ?
The production of our coffees takes place in an exceptional natural environment and without GMOs. Roasted in France, the freshness and quality of our coffee is guaranteed. Escocafé is also a partner of the best brands of coffee machines, Delonghi, SAGE & Moccamaster.
Modalités de paiements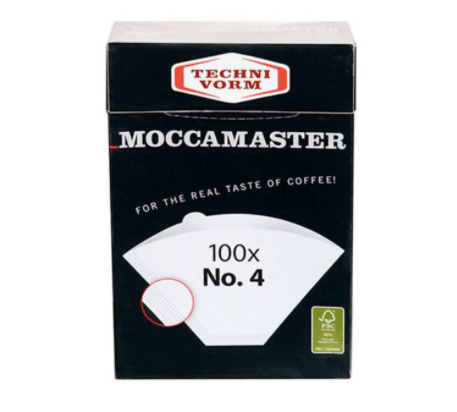 100 filtres papier N°4 pour cafetières Moccamaster